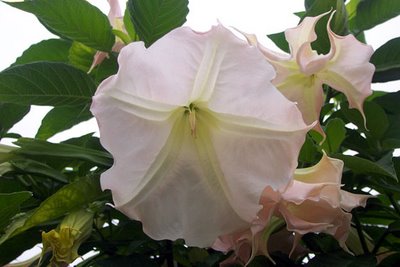 Wander over and look at
Abort, Retry, Ignore?
at
Rambling
it is funny, entertaining and I am sure you must have had an experiance like hers, I know I have.
Forever ago,
Marybeth
asked what kind of camera I used for one of my photos. I kept telling myself that I would check my camera and answer tomorrow. I am sure I don't need to explain the problem with that to anyone. So now I am going to look,( no I don't know) and the answer is wait just a second while I open the case. It's a Kodak … DC4800 3.1 meagapixel. Its the one I use almost always. I keep my camera on the little flower setting so I am always ready for the next close up. The photo above was taken at Clark Botanic Garden.